It happens to all of us. We start a club, get a good routine going, grow and develop our squad, but before long we slowly check in with our team less and less and eventually leave our club unattended. We get it.
Luckily, your club is fairly autonomous, so even if you've been away, your club will still be active, albeit lacking some necessary input from you as its manager. This means it's always there, waiting for your direction. A club can survive without you, but it can't thrive, nor be taken to new heights and success without your input and leadership.
Picking things back up from where you left off can be a bit daunting. So we wanted to provide a quick and easy guide on how to get your club back up and running, to help you dip your toes back into Blackout Rugby Manager.
These are some quick and easy things to check once you log back in, to ensure your club is running as it should be.
Sponsorships.
This is an important one, as it's your main source of tokens! Remember, sponsorships expire each season and require a manager's approval for renewal, so when you log in, make sure to renew your sponsorship for this season (and the next)! You can choose a sponsor to fit your playstyle, and how frequently you log in.
Injuries.
Check-in with your medical building to see if any players have outstanding injuries that need attention. You may need to swap out some players from your active squad if they have severe injuries.
Upgrading Buildings.
Upgrading club facilities takes time, particularly so when your buildings reach the higher levels! It's a great idea to start construction whenever possible, as this process continues whether you're logged in or not.
Set Up Recurring Training.
Training regimes require attention to positions, attributes and your player's strengths. This can be quite an arduous task, which we'll tackle later in this post. So to start, just ensure that the auto-repeat function is enabled in your training menu (unlocked through the tech tree).
These are some tasks that require a bit more thought and attention, as you get back into the groove of playing Blackout Rugby. Some of these require some more intentional decisions and planning and are important for the ongoing development of your club.
Examine your Squad (age).
If you haven't logged into Blackout Rugby in a while, chances are your squad has aged a bit. Once players reach the age of 32, their physical attributes begin to decline. If you have players over the age of 32, it might be time to start acquiring some new talent for your club. There are two ways to do this:
Firstly, by purchasing, players through the transfer market. The market allows you to acquire new talent quickly, but many of the best players often go for a hefty price and have been in the game for a few years. When you place a bid, you may need to establish an auto-bid threshold if the player is a particularly talented prospect.
And secondly, by developing players through your academy. Your Academy allows you to produce new talent with the exact attributes and skills you have in mind, though the process takes much longer to complete. Whichever process you choose, is up to your judgement.
You can find a tutorial on both the transfer market and the academy in our tutorial video series, here.
Examine your training regimes.
Chances are, if you've been away from the game for a while, your training regime will need a bit of attention. It's good to set up an autorepeat system for regimes (acquired through the training tech tree), but to help get your club back on the upward trajectory, it will need a bit of a personal touch.
To start, it's good to get a general, balanced training session in order, to ensure your squad is continuing to grow and improve, even if you're not able to check in every day. But training regimes go as deep as you like, so you can slowly tweak these and add more specialized sessions which target specific skills & attributes, as you ease back into a routine. For now, ensure that you have a balanced training session in place, even if you plan on changing it down the road.
If you want a holistic refresher on how to play the game, step by step, you can watch our video tutorial series, to re-learn Blackout Rugby. Be it a specific topic, or the entire playlist!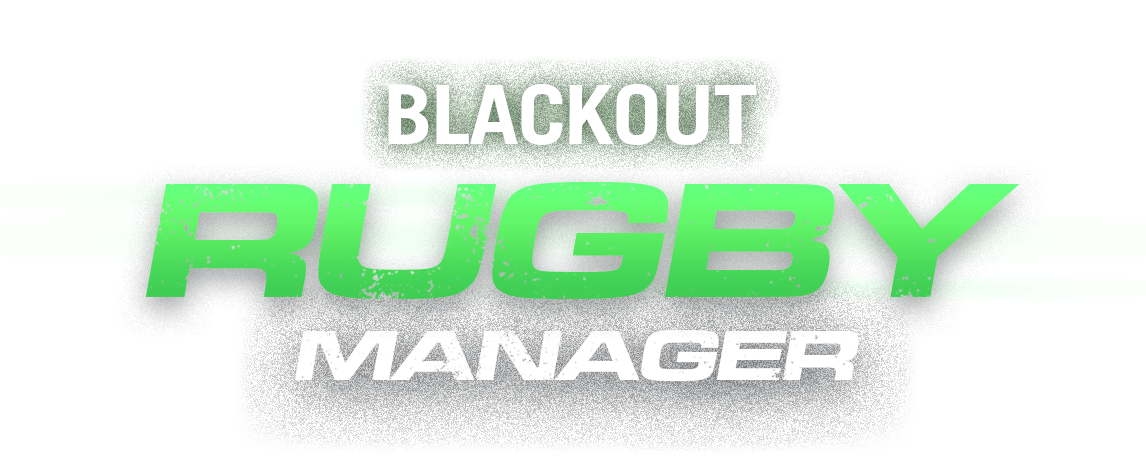 Out now on Android, iOS, and Steam!